Enter dates for more accurate prices
Bedrooms
Any

1+ Bedrooms

2+ Bedrooms

3+ Bedrooms

4+ Bedrooms

5+ Bedrooms

6+ Bedrooms

7+ Bedrooms

8+ Bedrooms

9+ Bedrooms

10+ Bedrooms

11+ Bedrooms

12+ Bedrooms

13+ Bedrooms

14+ Bedrooms

15+ Bedrooms
Rental types
Suitability
Popular filters
Roche Rentals
Roche house
3 bedrooms / 2 bathrooms / Sleeps 6
Roche house
3 bedrooms / 1 bathroom / Sleeps 6
"Great accommodation" A very spacious well thought out accommodation. Would use again. Good position for touring.
Roche house
2 bedrooms / 1 bathroom / Sleeps 4
Roche house
3 bedrooms / 1 bathroom / Sleeps 6
"Peaceful" Really enjoyed the locale and home itself. Very appropriate to use as base for travelling and exploring. Heating and TV were a challenge (not being a resident of England but help was available. Only detrimental thing was amount of hot water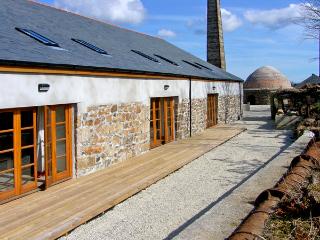 Roche house
1 bedroom / 1 bathroom / Sleeps 2
Payment Protection
Your payment for this rental is protected when you pay through FlipKey.
Learn more