Enter dates for more accurate prices
West Stockbridge Rentals
Filter
Bedrooms
Any

1+ Bedrooms

2+ Bedrooms

3+ Bedrooms

4+ Bedrooms

5+ Bedrooms

6+ Bedrooms

7+ Bedrooms

8+ Bedrooms

9+ Bedrooms

10+ Bedrooms

11+ Bedrooms

12+ Bedrooms

13+ Bedrooms

14+ Bedrooms

15+ Bedrooms
Rental types
Suitability
Popular filters
West Stockbridge Rentals
West Stockbridge condo
2 bedrooms / 1 bathroom / sleeps 6
Responds fast! avg. 2 hours 45 minutes
Price per night from
$249
West Stockbridge house
2 bedrooms / 2 bathrooms / sleeps 4
Responds fast! avg. 38 minutes
Price per night from
$165
West Stockbridge farmhouse
5 bedrooms / 3 bathrooms / sleeps 12
Price per night from
$322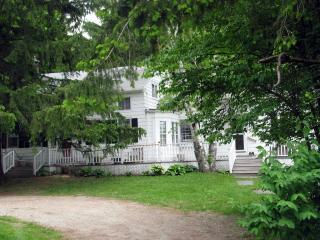 West Stockbridge house
3 bedrooms / 3 bathrooms / sleeps 8
"A memorable weekend getaway includes the most perfect house.." My husband and I had the pleasure to rent out this house last summer with another married couple and their son. Although our daughter and their son truly enjoyed Tanglewood and our visits into Town (which are both extremely close), I can't help but think that my favorite part of our vacation was the house we were staying in! The space felt both warm and welcoming and fit our group size perfectly. We also had access to a private quarry that the owners have rights to- bonus! I am quite disappointed that our summer dates are already booked.. but have already started to plan for this Fall.
Price per night from
$274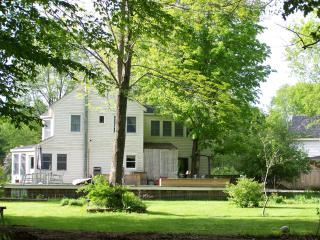 West Stockbridge house
5 bedrooms / 2 bathrooms / sleeps 12
"Quaint Getaway" We were 2 families with 5 kids staying for the weekend. We had plenty of space to spread out, cook & dine together and lots of bedroom options to meet everyone's needs. The house had a lot of antique charm like exposed beams in the living room and paneled walls in the dining room. We were there on a rainy, cold weekend, so did not have an opportunity to enjoy the grounds or porch, but imagine it would be lovely in the warmer weather. Elaine (and her shop) were on the same grounds and she was available for questions about the area. Overall a very relaxing & convenient experience.
Price per night from
$274
West Stockbridge apartment
2 bedrooms / 1 bathroom / sleeps 6
Responds fast! avg. 2 hours 45 minutes
Price per night from
$100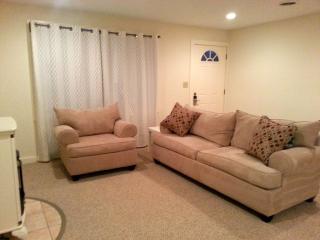 West Stockbridge b and b
2 bedrooms / 2 bathrooms / sleeps 4
Price per night from
$209
Payment Protection
Your payment for this rental is protected when you pay through FlipKey.
Learn more