Previous

Next

property
$251
2 BR / 1 BA / Sleeps 4
Inquire
2 BR
/
1 BA
/
Sleeps 4
|

Quick view
Luxury apartment with romantic four poster bedroom overlooking the landscaped grounds of the Victorian manor house. With one bedroom this apartment is ideal for a two people at anytime of year. Staffield Hall is an impressive, Victorian manor house, originally built in 1848 for the beautiful bride Lady Jane Aglionby …
Suitable for children - ask
Fabulous
Left on Oct 24, 2012 for a stay in October 2012
Staffield Hall is without a doubt the most amazing place we have ever stayed in. Only stayed for two nights but wished it could have been for longer. The King Oswald suite was huge, beautifully furnished, scrupulously clean and altogether very luxurious. The village of Kirkoswald is very sweet and quaint and extremely friendly as well. Would most definitely recommend Staffield Hall to anyone. Can…
Previous

Next

property
$201
1 BR / 1 BA / Sleeps 2
Inquire
1 BR
/
1 BA
/
Sleeps 2
|

Quick view
Recently converted retaining character and charm. Luxury accommodation for a romantic break at any time of year. Staffield Hall is an impressive, Victorian manor house, originally built in 1848 for the beautiful bride Lady Jane Aglionby and occupies a magnificent elevated setting with superb views over the surrounding…
Suitable for children - ask
A Mini Downton abbey
Left on Nov 04, 2011 for a stay in October 2011
Approaching Staffield Hall one is inclined to think a mistake has been made - we expected an apartment and got a mansion. Perhaps Staffield Hall is not as grand as Downton abbey but the entrance hall and staircase with stained glass windows are certainly a 'wow'.

Our apartment was Peel Tower, unsurprisingly at the top of the house, but this was no cramped attic - a generous living room, lovely …
Previous

Next

property
$251
2 BR / 1 BA / Sleeps 4
Inquire
2 BR
/
1 BA
/
Sleeps 4
|

Quick view
Heaven Field has beautiful views over the tiered gardens. This one bedroomed apartment is a romantic retreat with a bio-jet whirlpool bath. Staffield Hall is an impressive, Victorian manor house, originally built in 1848 for the beautiful bride Lady Jane Aglionby and occupies a magnificent elevated setting with superb…
Suitable for children - ask
A luxury break in Cumbria
Left on Jan 19, 2013 for a stay in December 2012
We stayed in the Heavenfield apartment for 4 nights in between Christmas and New Year. The apartment was a very good size and had everything you could possible want. The furniture and fittings were a really high quality and although modern fitted in well with the period and style of the building. The key code entry system worked no problem, although we did find the main door open on a couple …
Previous

Next

property
$550
3 BR / 3 BA / Sleeps 6
Inquire
3 BR
/
3 BA
/
Sleeps 6
|

Quick view
Manor Hall is a south facing ground floor apartment, and is set in an elevated position ideal for enjoying the views over the Eden Valley which is an area of outstanding natural beauty. Staffield Hall is an impressive, Victorian manor house, originally built in 1848 for the beautiful bride Lady Jane Aglionby and …
Pet friendly

Suitable for children - ask
A wonderful place to stay with exquisite attention to detail wit
Left on Feb 07, 2013 for a stay in January 2013
My wife and I stayed here for our "mini-moon" and what a place! It was fantastically kept and integrated a classic feel with some modern luxuries. We both highly recommend Manor Hall.
Previous

Next

property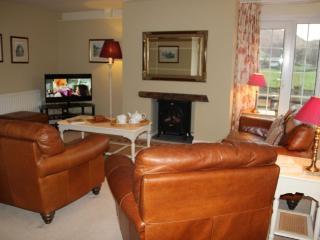 $196
3 BR / 2 BA / Sleeps 6
Inquire
3 BR
/
2 BA
/
Sleeps 6
|

Quick view
Located in the traditional lakeland village of Chapel Stile, this luxurious cottage sleeps 6 and is ideal for families or groups looking for a relaxing break together whilst enjoying the comfort of 4 star luxury. Surrounded by magnificent views of the Langdale Fells which can be appreciated from the picture windows in…
Suitable for children - ask
Nice place but for the price should have been better
Left on Aug 22, 2011 for a stay in August 2011
Lovely location. Lovely cottage. Though really should have had towels for the price. Whilst we really enjoyed our stay and did think it was wonderful it wasn't quite the number of stars it was given nor quite merited the price.

1. Ill stocked kitchen - difficult to make cakes etc..
2. Cream carpet - some food in it (a bit of dried rice so nothing astoundingly bad but was a bit substandard …
Previous

Next

property
$201
1 BR / 1 BA / Sleeps 2
Inquire
1 BR
/
1 BA
/
Sleeps 2
|

Quick view
Converted from a Victorian manor this luxury apartment is ideal for a romantic break at any time of year. The apartments can also be rented together for a large party who wish to holiday together but retain their own privacy. Staffield Hall is an impressive, Victorian manor house, originally built in 1848 for the …
Suitable for children - ask
A real find!
Left on Aug 24, 2012 for a stay in August 2012
We absolutely loved our stay at Staffield Hall. We were a little concered that it wouldn't live up to the gorgeous pictures and great reviews on the website but it more than surpassed expectations. We stayed in the Butlers Loft - clean, modern decor, fantastic views of the garden and fields beyond - it was a real joy to return to after a long day's walking. It has everything you would need for a …
Previous

Next

property
$201
1 BR / 1 BA / Sleeps 2
Inquire
1 BR
/
1 BA
/
Sleeps 2
|

Quick view
This luxurious one bedroomed apartment forms part of Staffield Hall and is an ideal base for a romantic break at any time of year. The Jacuzzi bath is ideal to relax in after a day exploring the fells. Staffield Hall is an impressive, Victorian manor house, originally built in 1848 for the beautiful bride Lady Jane …
Pet friendly

Suitable for children - ask
The Lady Tower- Staffield Hall
Left on Jun 14, 2012 for a stay in June 2012
The Hall and the surrounding area are beautiful and agreat place for a retreat and to access the Lakes and The Pennines.

The oven wasn't working on arrival but the owners managed to get it fixed the following day even though it was the bank holiday Jubilee weekend so that was very good!

The pictures in the tower are a bit naff but that's down to personal taste. The fireplace in the lounge would…
Previous

Next

property
$201
1 BR / 1 BA / Sleeps 2
Inquire
1 BR
/
1 BA
/
Sleeps 2
|

Quick view
Magnificent elevated setting with superb views over countryside. This one bedroomed apartment has a relaxing Spa bath and power shower. Staffield Hall is an impressive, Victorian manor house, originally built in 1848 for the beautiful bride Lady Jane Aglionby and occupies a magnificent elevated setting with superb …
Suitable for children - ask
lovely getaway
Left on Nov 17, 2011 for a stay in October 2011
Me and my husband stayed at staffield hall in october 2011 for are honeymoon lovely area and beautiful apartment the grounds was outstanding lovely quiet getaway for the both of us would recommend this holiday apartment for people who wants a nice peaceful getaway
Previous

Next

property
$201
1 BR / 1 BA / Sleeps 2
Inquire
1 BR
/
1 BA
/
Sleeps 2
|

Quick view
Impressive one bedroomed accommodation located in the Northern Eden Valley, ideal for a romantic break at any time. Set in in an elevated position with superb views over the surrounding country side. Staffield Hall is an impressive, Victorian manor house, originally built in 1848 for the beautiful bride Lady Jane …
Suitable for children - ask
A warm comfortable flat in a peaceful location
Left on Oct 24, 2012 for a stay in October 2012
The flat was very warm and comfortable - comfortable furniture, kitchen area well equipped for real cooking. It was beautifully clean when we arrived and a particular bonus was the very helpful and efficient service provided by the housekeeper. The wet summer detracted from the walking in the area - the field paths were not inviting, but that was no-one's fault! The only disappointment was the …
---
---