Previous

Next

property
$152
3 BR / 3 BA / Sleeps 8
$152
Book
3 BR
/
3 BA
/
Sleeps 8
|

Quick view
A metà strada tra la Villa La Vallina e la Casa della Rosetta si trova la Casa di Emilio. Disposta su due piani, con una superficie totale di 150 mq vanta un ampio salone sul piano superiore accessibile da un vasto terrazzo con una bellissima vista sui monti.Oltre al salone, il piano superiore ospita una cucina …
Pet friendly

Smoking allowed

Suitable for children

Suitable for the elderly
Previous

Next

property
$305
4 BR / 4 BA / Sleeps 8
$305
Book
4 BR
/
4 BA
/
Sleeps 8
|

Quick view
Elegant villa with new swimming pool ( 8.20 m x 3.20 m), converted from a typical Tuscan farmhouse , recently restored, situated in the green hills of Versilia, just a few kilometers from the sea and the main tourist centers of the area.Modern facilities, including a DSL internet connection, have also been provided…
Mountain Views

Internet Access

Fireplace

Washing Machine

A/C or climate control
Pet friendly

Smoking allowed

Suitable for children

Suitable for the elderly - ask

Wheelchair accessible - ask
Spacious, well-equipped villa in an idyllic setting
Left on Sep 14, 2014 for a stay in September 2014
Our villa for our Tuscan retreat couldn't have been more beautiful and rustic. The setting is part way up a lush green hill, which catches the afternoon sun perfectly, as you sip a full-bodied Super Tuscan and fritter away the evenings with cards and a game of table tennis.

It takes about 10 minutes to get down to the main town, Camaiore, by car and another 10 to get to the beach, Lido di …
Previous

Next

property
$584
4 BR / 2 BA / Sleeps 8
Inquire
4 BR
/
2 BA
/
Sleeps 8
|

Quick view
This villa rental was built in the 70s and is situated on the hills around Camaiore, immersed in the countryside full of olive groves and Mediterranean woodlands. The accommodation is ideal for families with children or small groups of friends who love relaxing in the open air or dining under the large portico. Forte …
Washing Machine

A/C or climate control

Central heating

Parking

Dishwasher
Pet friendly

Suitable for children

Suitable for the elderly
Previous

Next

property
$46
2 BR / 2 BA / Sleeps 6
$46
Book
2 BR
/
2 BA
/
Sleeps 6
|

Quick view
Typical Tuscan house in Versilia 10 km from the beaches of Lido di Camaiore and close to Lucca, Pisa and Florence (1h by car). The house has 2 double bedrooms with air conditioning, a sofa bed for two people, 2 new bathrooms with shower, a fully equipped kitchen (oven, washing machine etc) and a big garden with table…
Internet Access

Washing Machine

Outdoor Dining Area

A/C or climate control

Central heating
Pet friendly

Smoking allowed

Suitable for children

Suitable for the elderly - ask
Previous

Next

property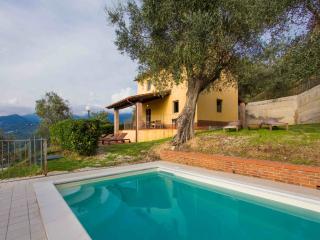 $125
2 BR / 3 BA / Sleeps 6
$125
Book
2 BR
/
3 BA
/
Sleeps 6
|

Quick view
Quiet and panoramic "Casa della Rosetta" lies on a dominant position up the hill. Entering from the private access at Villa La Vallina, you follow the pathway hugging the terraces between olive and pine trees. During the way the beautiful view towards the sea begins to reveal showing in all its splendour from the …
Pet friendly

Smoking allowed

Suitable for children

Suitable for the elderly
Previous

Next

property
$137
1 BR / 1 BA / Sleeps 2
Inquire
1 BR
/
1 BA
/
Sleeps 2
|

Quick view
High on a hillside, Rifugio is a small converted building set in an olive grove, with wonderful views over the plains of Versilia and towards the Mediterranean sea. Just below it is Sognatrice, a similar, small converted building, the 2 buildings are otherwise alone. From the small town of Camaiore, ideally placed …
Washing Machine

Balcony or terrace

Television

DVD Player
Pet friendly

Smoking allowed - ask
Previous

Next

property
$137
3 BR / 3 BA / Sleeps 6
Inquire
3 BR
/
3 BA
/
Sleeps 6
|

Quick view
Large independent 3-storey house of about 200 square meters, modernly renovated and enlarged, with a lot of sunlight and elegantly furnished. It is located just outside of the medieval hamlet of Santa Lucia, just 300 m above sea level and only a 15-minute drive from the beach, also only a few kilometers from Forte dei…
Internet Access

Washing Machine

Central heating

Parking

Grill
Pet friendly

Smoking allowed - ask

Suitable for children - ask

Suitable for the elderly - ask

Wheelchair accessible - ask
Previous

Next

property
$131
2 BR / 2 BA / Sleeps 6
$131
Book
2 BR
/
2 BA
/
Sleeps 6
|

Quick view
This apartment is part of the beautiful peaceful hamlet of Peralta, located in a spectacular setting in the hills that rise high above the valley of Camaiore in northern Tuscany. With stunning, panoramic views over the valley to the hills and sea beyond and surrounded by terraces of olive groves, its stone walls …
Ocean or water views

Mountain Views

Shared outdoor pool (unheated)

Internet Access

Housekeeping Optional
Pet friendly

Smoking allowed - ask
A Tuscan Delight
Left on Apr 11, 2013 for a stay in October 2012
We stayed at Peralta (Tuscany, Italy) last October and were very impressed with our apartment (Studiolo) which gave us fantastic views over the valley to the sea beyond and was extremely comfortable with a small but well equipped kitchen area. Peralta is well worth a visit (only about 20 minutes from the motorway) to enjoy its atmosphere of peace and tranquility, well away from noise and bustle …
Previous

Next

property
$943
9 BR / 8 BA / Sleeps 22
Inquire
9 BR
/
8 BA
/
Sleeps 22
|

Quick view
Beautiful, eighteenth-century villa situated in a dominant position on the hills of the Versilia coastline. This property offers amazing views over the surrounding landscape extending to the Tuscan islands and the Cinque Terre in the distance. The villa has been recently renovated and provides fine interiors furnished…
Pet friendly

Smoking allowed

Suitable for children

Suitable for the elderly - ask
Previous

Next

property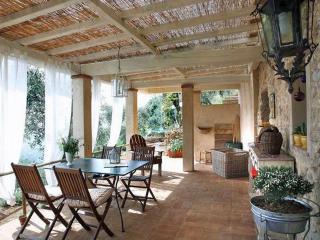 $177
4294967295 BR / 0 BA / Sleeps 2
Set in the hills above the town of Camaiore, this charming cottage looks out over a panorama of Tuscan delight, and out to the Mediterranean sea. An excellent "shabby-chic" conversion of this ancient farm building has created a great hideaway for two, with a covered loggia, a kitchen/living room, a romantic double …
Washing Machine

Balcony or terrace

Television

DVD Player
Pet friendly

Smoking allowed - ask

Suitable for children - ask

Suitable for the elderly - ask

Wheelchair accessible - ask
Previous

Next

property
$654
4 BR / 4 BA / Sleeps 8
Inquire
4 BR
/
4 BA
/
Sleeps 8
|

Quick view
Located within the serene Village of Montemagno, Villa Geltrude is a beautiful place to stay to enjoy the breathtaking views of the Tuscan scenery. Situated on the Versilian Hills, staying here allows you to enjoy the amazing views of several islands and valleys. Spend your holidays in Tuscany coast. Originally made …
Internet Access

Fireplace

Washing Machine

Balcony or terrace

Parking
Previous

Next

property
$142
4 BR / 3 BA / Sleeps 8
In the middle of the quiet hills of Versilia, this country villa with swimming pool will not forget you the flavors of Tuscany. Stones, beams, flooring and tipical fire places create a perfect Tuscany atmosphere. The property can only be booked from Saturday to Saturday during high and low season. During the off …
Internet Access

Fireplace

Washing Machine

Balcony or terrace

Parking
Pet friendly

Smoking allowed

Suitable for children

Suitable for the elderly - ask

Wheelchair accessible - ask
Previous

Next

property
Inquire for rates.
2 BR / 1 BA / Sleeps 4
Inquire
2 BR
/
1 BA
/
Sleeps 4
|

Quick view
Villina Camaiore is a very sweet standalone single villa set among the peaceful rolling hills behind the Italian Riviera town of Viareggio, with incredible views over the hillside of Camaiore surrounded by other villas and close to the shops and local amenities (1km). The villa interiors are comfortable and decorated …
Fireplace

Washing Machine

Parking

Garden

Grill
---
Looking for more rentals?
We're showing only results that match your dates and preferences.
See all 61 Camaiore rentals, all 0 Tuscany rentals, or start a new search.
---