Previous

Next

property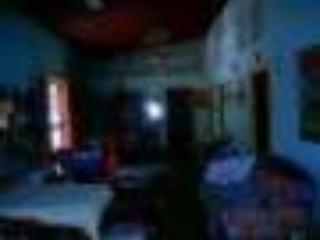 $35
3 BR / 2 BA / Sleeps 12
$35
Book
3 BR
/
2 BA
/
Sleeps 12
|

Quick view
housebeach at shore of bay in Carúpano, Sucre, Venezuela. cel 0412 6960650
Internet Access

Outdoor Dining Area

Porch

Garage

Garden
Pet friendly

Smoking allowed

Suitable for children

Suitable for the elderly

Wheelchair accessible
Previous

Next

property
$30
2 BR / 2 BA / Sleeps 4
$30
Book
2 BR
/
2 BA
/
Sleeps 4
|

Quick view
It's a nice apartment in the best building in the entire area of this part or Windward Coast of Venezuela .. Mirandinos are 90 m2 distributed in 2 bedrooms, 2 bathrooms, balcony and living room. In the 1st. Apartment Building. Fully equipped, with air conditioning with extensive landscaping with exotic landscaping. …
Waterfront

Hot Tub/Jacuzzi

A/C or climate control

Balcony or terrace

Garage
Pet friendly

Smoking allowed

Suitable for children

Suitable for the elderly

Wheelchair accessible
Previous

Next

property
$90
2 BR / 2 BA / Sleeps 6
$90
Book
2 BR
/
2 BA
/
Sleeps 6
|

Quick view
Tree beutifull apartments to stay in peace, close from Beach Morrocoy 30 min and Caracas 2 hours, golf, Transport, security and atention 24 h
Pet friendly

Suitable for children

Suitable for the elderly

Wheelchair accessible
Previous

Next

property
$15
2 BR / 1 BA / Sleeps 5
$15
Book
2 BR
/
1 BA
/
Sleeps 5
|

Quick view
Enjoy the beautiful island margarita with comfort and peace of mind that you deserve. Offer cute two bedroom apartment with a / c, kitchen, cable, lingerie, recreation area, parking and cute beaches just five minutes. (caribbean beach, galley, bay of greek juan, pedro gonzalez) assisted by his own owners, very kind …
Internet Access

A/C or climate control

Balcony or terrace

Garage

Linens Provided
Pet friendly

Smoking allowed

Suitable for children

Suitable for the elderly
Previous

Next

property
$20
1 BR / 1 BA / Sleeps 4
$20
Book
1 BR
/
1 BA
/
Sleeps 4
|

Quick view
Rent villa for rent in beach hatillo, state anzoategui in a lovely itsmo unare fair with endless ocean front beach, kitchen, parking, total security capability 5 people, equipped air conditioning. Inf. And 0414-2012813 01468023071   this set a private beach shores of this. Only 1 km to set the people are the …
Pet friendly

Smoking allowed

Suitable for children

Suitable for the elderly

Wheelchair accessible
Previous

Next

property
$87
3 BR / 4 BA / Sleeps 9
Inquire
3 BR
/
4 BA
/
Sleeps 9
|

Quick view
Luxus muss nicht teuer sein … … Willkommen in der Villa Amarilla . Die Villa Amarilla ist ein zwei geschoßiges Privathaus mit 260 m2 , nur 900 Meter vom Strand Playa el Agua entfernt & bietet für Sie und Ihre Familie / oder Freunde ein geräumiges Wohnambiente auf 260 m². Schon ab 3 Personen sparen Sie…
Ocean or water views

Mountain Views

Internet Access

Housekeeping Optional

Washing Machine
Pet friendly

Smoking allowed

Suitable for children

Suitable for the elderly

Wheelchair accessible
Ferien in der Villa Amarilla
Left on Dec 19, 2012 for a stay in August 2011
Top Lage wunderschön gepflegtes Haus mit Pool und schöner Garten.

Gute Betreuung durch Dany Gerlach was will man noch mehr.

Einfach perfekt sehr empfehlenswert.

Vielen Dank und Gruss Ruth
Previous

Next

property
$198
10 BR / 8 BA / Sleeps 43
Inquire
10 BR
/
8 BA
/
Sleeps 43
|

Quick view
Chalet Minas de San Usebio offers a charming and uniquely Andean autochthonous architecture with fairy tale style, furnished with the modern conveniences yet keeping the delightful and magic atmosphere of a Venezuelan mountain property in a private, set between the jade-emerald mountains of the Sierra Nevada …
Waterfront

Ocean or water views

Mountain Views

Internet Access

Housekeeping Optional
Pet friendly

Smoking allowed - ask

Suitable for children

Suitable for the elderly

Wheelchair accessible - ask
Amazing!!!
Left on Feb 28, 2012 for a stay in April 2011
The property is absolutely beautiful!!! so well kept and clean everyone is so nice...the food is amazing, you can taste the wholesomeness, loved the hiking, horseback riding the bright sun beaming...but it's nice and cool out, such a wonderful get away, and this is the coziest place to stay...definitely recommend!
Previous

Next

property
$30
2 BR / 1 BA / Sleeps 6
$30
Book
2 BR
/
1 BA
/
Sleeps 6
|

Quick view
Welcome to Porlamar, Margarita Island´s Shopping Center and Entertainment! Your Stay on a simple, calm and quiet environment in the heart of the City Shopping, entertaiment, beaches, fun, rides and much more close to you. House for vacationing in Downtown Porlamar... of simple ambiences...close to everything...easy…
A/C or climate control

Patio

Parking

Garage

Garden
Pet friendly

Smoking allowed

Suitable for children

Suitable for the elderly

Wheelchair accessible
Previous

Next

property
$85
4 BR / 3 BA / Sleeps 12
Inquire
4 BR
/
3 BA
/
Sleeps 12
|

Quick view
This gorgeous Villa is situated near the most beautiful and best known beach in Margarita Island, Playa el Agua, with fantastic ocean views, only a few minutes from the beach. Enjoy Complete Privacy in your own Villa, Garden and Pool! This spacious villa 3,000 sqft. has a beautiful interior, lovingly furnished…
Ocean or water views

Mountain Views

Hot Tub/Jacuzzi

Internet Access

Washing Machine
Pet friendly

Smoking allowed - ask

Suitable for children
Truly an oasis of relaxation.
Left on Mar 09, 2011 for a stay in February 2011
The stay at Casa Corocora was wonderful. This property is complete with all the comforts. My three sisters and myself enjoyed the house which was clean and tastefully decorated as well as the patio, pool and the gardens. An excepional value.
Previous

Next

property
$140
5 BR / 5 BA / Sleeps 12
$140
Book
5 BR
/
5 BA
/
Sleeps 12
|

Quick view
In El Paraiso, Isla Margarita we have a special house in an attractive neighborhood with walking distance to the historic and charming town Pampatar with beaches, shops, restaurants and much more. The property has a discreet and private tropical garden where you may sit under the shade, do sunbathing, take a swim in …
Ocean or water views

Hot Tub/Jacuzzi

Internet Access

Clothes Dryer

Outdoor Dining Area
Pet friendly

Smoking allowed

Suitable for children

Suitable for the elderly

Wheelchair accessible - ask
Wowsa
Left on Jul 09, 2009 for a stay in May 2009
Your home was an island paradise destination for me, my family, and friends, as they came and went. I loved the open-aired kitchen and outdoor eating space. I loved the pool with fern-rimmed waterfall and the delicious sound background it created for us all day. I loved the capacious library with volumes in five languages. And I loved my bedroom with a view of the sea's ever-changing moods…
---
---