Enter dates for more accurate prices
Bedrooms
Any

1+ Bedrooms

2+ Bedrooms

3+ Bedrooms

4+ Bedrooms

5+ Bedrooms

6+ Bedrooms

7+ Bedrooms

8+ Bedrooms

9+ Bedrooms

10+ Bedrooms

11+ Bedrooms

12+ Bedrooms

13+ Bedrooms

14+ Bedrooms

15+ Bedrooms
Rental types
Suitability
Popular filters
Magnet Rentals
Magnet log cabin
3 bedrooms / 2 bathrooms / sleeps 18
"Heaven on the river" My family and I had the pleasure of spending a long weekend at the Bonnie Pearl this spring. The cabin was welcoming, comfortable, and spotless, with a spacious living room and dining area and a kitchen, all of which faced out on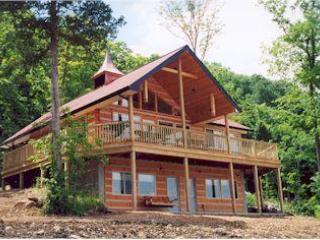 Magnet log cabin
3 bedrooms / 3 bathrooms / sleeps 14
"Wonderful!" We stayed in the Heron's Nest for a family reunion. It was a wonderful! Both the reunion and the cabin and the stay. Being on the river was a different experience for me as I'm used to lakes and beaches. But it was superlative! The mor
Magnet log cabin
2 bedrooms / 2 bathrooms / sleeps 6
"The cabin was nice and the setting was beautiful and tranquil." If you want to spend some time in the country but have nice conveniences like a hot tub, TV, grill, all the stuff you need in the house, this is a great choice. The views of the Ohio Rive
Magnet log cabin
2 bedrooms / 3 bathrooms / sleeps 10
Magnet log cabin
3 bedrooms / 2 bathrooms / sleeps 8
Responds fast! avg. 11 minutes
Magnet log cabin
4 bedrooms / 4 bathrooms / sleeps 22
"So accommodating" We had our high school student leader retreat (FFa Officers) from three high school stay for our annual retreat. Everything we needed was provided...except the hot weather. Beautiful and well taken care of property.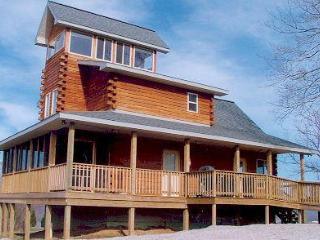 Magnet log cabin
2 bedrooms / 2 bathrooms / sleeps 6
"Beautiful Cabin" We loved the cabin. It was very clean and had everything we needed. The area is great. We will be staying there again.
Magnet log cabin
4 bedrooms / 4 bathrooms / sleeps 30
"We love this place!" It's a wonderful place. We usually have around 15 people. The last two years we stayed in the Colucci Castle! 30 minutes for a gallon of milk, but only 60 seconds from great burgers and the beer! We began our stay a few year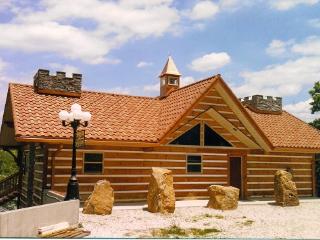 Payment Protection
Your payment for this rental is protected when you pay through FlipKey.
Learn more