Previous

Next

property
$300
4 BR / 2 BA / Sleeps 6
Spindrift has been featured in "Coastal Living" magazine for a very good reason -- it is the ultimate Maine coastal cottage experience. Located on Bailey Island and perched above the surf as it rolls from open ocean into Little Harbor, it retains the coastal cottage vernacular despite having been updated for comfort …
Suitable for children - ask

Suitable for the elderly - ask
Maine Cottage by the Sea meets HGTV
Left on Jun 24, 2010 for a stay in May 2010
Enjoyed our stay at Spindrift! You can't get more typical Maine cottage than this! Loved all the blue and white nautical decorative touches. Kitchen had everything we needed (wine glasses, cork screw etc). Microwave operation confusing. Posted directions needed. Safety issue that needs to be addressed- the landing of the interior stairway. Linen service- although adequate, some did not have …
Previous

Next

property
$271
4 BR / 2 BA / Sleeps 7
Inquire
4 BR
/
2 BA
/
Sleeps 7
|

Quick view
Enjoy all three seasons, Spring Summer and the quiet of Fall. Central heat and fireplace will keep you toasty in this traditional 1891shingle-style cottage sitting on a bluff with ocean views from every room. This will make you feel like you are stepping back in time to the way things used to be. Sleep with the sound …
Waterfront

Ocean or water views

Internet Access

Fireplace

Washing Machine
Suitable for children

Suitable for the elderly - ask
Relaxing and Peaceful
Left on Jan 25, 2011 for a stay in July 2010
This was the first time my husband and I stayed on Bailey Island. The house is a charming visit back to the old days. The owner Gay is a pleasant person to deal with and very accommodating. The location couldn't be better with the ocean right there to lull you to sleep at night and to wake up to it in the morning is the best! The neighbors next door were friendly too and we felt good about …
Previous

Next

property
$225
2 BR / 1 BA / Sleeps 4
Inquire
2 BR
/
1 BA
/
Sleeps 4
|

Quick view
Bailey Island waterfront, bold surf, private, updated and location, location, location! This cozy, oceanfront cottage on Bailey Island oversees what was once called "the most spectacular view in North America". The ocean surrounds you and provides views from every window. The cottage itself overlooks sparkling vistas …
Suitable for children - ask

Suitable for the elderly - ask
Previous

Next

property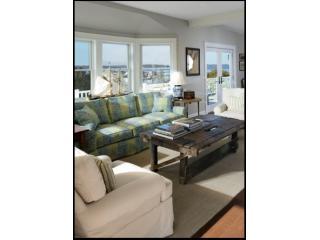 $650
4 BR / 5 BA / Sleeps 10
Inquire
4 BR
/
5 BA
/
Sleeps 10
|

Quick view
Available for weekly rentals and special events. Now featuring in season our roof top deck. The Captain Lawrence E. Johnson House is available as a weekly luxury summer rental and year round, Maine Island Getaway, on Bailey Island, featuring four luxury bedrooms with flexible accommodations with en suite bathrooms, …
Ocean or water views

Hot Tub/Jacuzzi

Internet Access

Fireplace

Washing Machine
Pet friendly

Suitable for the elderly
Unstuffy elegance and comfortable ease mark the Capt. Lawrence E
Left on Nov 12, 2009 for a stay in October 2009
What's not to like? Unbeatable views of the small fishing community, cozy
'be-by-yourself' bedrooms upstairs and first rate entertaining rooms
downstairs (some of which are easily converted to bedrooms). They
thought of everything: Cooking pots for one serving of oatmeal or lobster
for 12, a great grill on the wrap-around deck, all the pantry basics (locally
roasted coffee for ex.), even …
Previous

Next

property
$250
3 BR / 2 BA / Sleeps 6
Home Port has undergone a foundation-up renovation completed in August 2011. The house modernization design allows you to enjoy the magnificent view of Mackerel Cove and Mackerel Cove beach. Settled among houses that have come down through generations of lobster-men, this home enjoys a desirable location on Bailey …
Pet friendly

Suitable for children - ask

Suitable for the elderly - ask
Great!
Left on Aug 18, 2012 for a stay in August 2012
We were so happy with our decision to stay at HomePort on Bailey Island. When I called Debbie, she made the suggestion based on our small kids. I couldn't be more happy with the choice.

The house is completely updated with everything you need for your stay. It was so nice to have the exact same kitchen as I do at home. The w/d in the house made a big difference after days at the beach. It …
Previous

Next

property
$525
5 BR / 4 BA / Sleeps 11
Inquire
5 BR
/
4 BA
/
Sleeps 11
|

Quick view
Summer Salt is an excellent waterfront property located on Bailey Island. The property offers magnificent open ocean views of Casco Bay and views of Ragged Island. Standing outside on the large back yard, one can hear the sound of the waves crashing on the pebbly shoreline. The sounds and views of the ocean are …
Pet friendly

Smoking allowed - ask

Suitable for children - ask

Suitable for the elderly - ask
---
---
There are no more results in Bailey Island.
Top of page