Enter dates for more accurate prices
Bedrooms
Any

1+ Bedrooms

2+ Bedrooms

3+ Bedrooms

4+ Bedrooms

5+ Bedrooms

6+ Bedrooms

7+ Bedrooms

8+ Bedrooms

9+ Bedrooms

10+ Bedrooms

11+ Bedrooms

12+ Bedrooms

13+ Bedrooms

14+ Bedrooms

15+ Bedrooms
Rental types
Suitability
Popular filters
Dervaig Rentals
Dervaig lodge
2 bedrooms / 1 bathroom / Sleeps 4
"Excellent location, friendly owners, highly recommended." Stayed at the cottage for the Mull Rally, the owners couldn't do enough for us. Really well looked after, great place, even the rally on the doorstep!(well end of the drive) Short walk to the
Responds fast! avg. 1 hour 5 minutes
Dervaig chalet
2 bedrooms / 1 bathroom / Sleeps 5
Responds fast! avg. 3 hours 10 minutes
Dervaig house
3 bedrooms / 2 bathrooms / Sleeps 6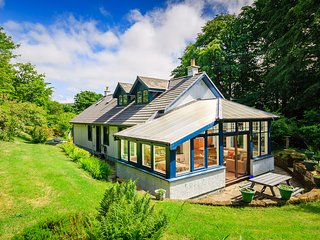 Dervaig house
5 bedrooms / 3 bathrooms / Sleeps 10
Dervaig studio
Studio / 1 bathroom / Sleeps 2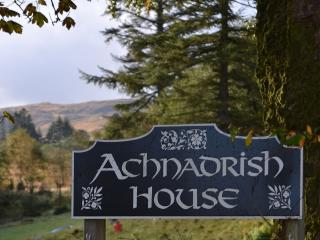 Dervaig chalet
2 bedrooms / 1 bathroom / Sleeps 5
Responds fast! avg. 3 hours 10 minutes
Dervaig house
3 bedrooms / 1 bathroom / Sleeps 6
Dervaig house
3 bedrooms / 3 bathrooms / Sleeps 6
Dervaig lodge
1 bedroom / 1 bathroom / Sleeps 4
"Wonderful place, loved every minute" We had a fantastic time here. The lodge was wonderful, the hosts very attentive and welcoming. The lodge was comfortable, warm and had everything we needed, including lovely touches like walking books and maps. The
Responds fast! avg. 1 hour 5 minutes
Dervaig lodge
3 bedrooms / 1 bathroom / Sleeps 6
"Something for everyone on mull" Our 7th visit to Dervaig in andrews superb lodges initially to house the team which competes in the Mull Rally. First week a lads week for the rally,trips to the pub,recce the island. Second week relax,forget the rain,e
Responds fast! avg. 1 hour 5 minutes
Dervaig chalet
2 bedrooms / 1 bathroom / Sleeps 5
Responds fast! avg. 3 hours 10 minutes
Dervaig lodge
1 bedroom / 1 bathroom / Sleeps 4
"Home from Home Experience" Top quality lodge with an eye for quality right down to the most unexpected item. Every comfort was carefully thought out as andrew would expect for himself. The lodge was extremely comfortable and answered all our needs.
Responds fast! avg. 1 hour 5 minutes
Dervaig chalet
2 bedrooms / 1 bathroom / Sleeps 5
Responds fast! avg. 3 hours 10 minutes
Payment Protection
Your payment for this rental is protected when you pay through FlipKey.
Learn more