Enter dates for more accurate prices
Bedrooms
Any

1+ Bedrooms

2+ Bedrooms

3+ Bedrooms

4+ Bedrooms

5+ Bedrooms

6+ Bedrooms

7+ Bedrooms

8+ Bedrooms

9+ Bedrooms

10+ Bedrooms

11+ Bedrooms

12+ Bedrooms

13+ Bedrooms

14+ Bedrooms

15+ Bedrooms
Suitability
Popular filters
Ladysmith Rentals
Ladysmith apartment
1 bedroom / 1 bathroom / sleeps 4
Responds fast! avg. 48 minutes
Ladysmith apartment
2 bedrooms / 2 bathrooms / sleeps 6
"A beautifully appointed condo in a lovely setting." This one-bedroom condo overlooks Stuart Strait for lovely water views. There are many walking trails in the area and it is close to major centres. Victoria and even Campbell River are easy day trips
Responds fast! avg. 3 hours 20 minutes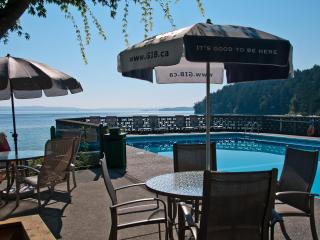 Ladysmith hotel apartment
1 bedroom / 1 bathroom / sleeps 2
"Peaceful Oasis" Had a fantastic time beach-combing and relaxing in this comfortable, well equipped condo. Quiet and peaceful surroundings with plenty to do. There is a wonderful artisan map of the area available - highly recommend checking some of th
Responds fast! avg. 1 hour 36 minutes
Ladysmith condo
2 bedrooms / 2 bathrooms / sleeps 6
Ladysmith apartment
3 bedrooms / 1 bathroom / sleeps 6
Responds fast! avg. 2 hours 19 minutes
Ladysmith house
2 bedrooms / 2 bathrooms / sleeps 6
"We enjoyed the amenities thoroughly, even in winter with a log f" The only thing we missed was Peggy's failure to serve chilled martinis at 6 pm !
Ladysmith studio
Studio / 1 bathroom / sleeps 2
"We had a great time! Beautiful spot." Would definitely suggest staying at Blue Moon Oceanside Condos! The on site amentities are awesome, located on the waterfront, with great pool, bbq's throughout the property and even a fire pit. The unit itself i
Responds fast! avg. 3 hours 14 minutes
Ladysmith b and b
3 bedrooms / 3 bathrooms / sleeps 6
Ladysmith apartment
1 bedroom / 2 bathrooms / sleeps 4
Ladysmith bungalow
1 bedroom / 1 bathroom / sleeps 2
Payment Protection
Your payment for this rental is protected when you pay through FlipKey.
Learn more