13 Results
Relevance
Price: low to high
Price: high to low
Reviews
San Juan del Sur apartment
Match: Rental types
All filters match
Price per night from
$230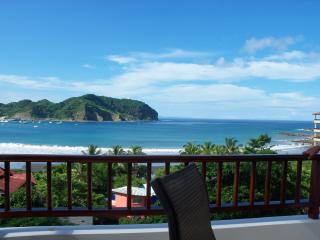 San Juan del Sur apartment
Responds fast! avg. 48 minutes
Match: Rental types
All filters match
Price per night from
$179
San Juan del Sur apartment
Responds fast! avg. 48 minutes
Match: Rental types
All filters match
Price per night from
$179
San Juan del Sur apartment
"Nice Place to Stay" Nice place to stay. I enjoyed it very much, very comfortable and very well equipped. I highly recommend it for a family or couples get away.
Match: Rental types
All filters match
San Juan del Sur apartment
"Wow!!!" This place is outstanding, we had the most amazing vacation on this beach, everything is so nice, definitely a place to visit.
Match: Rental types
All filters match
Price per night from
$345
San Juan del Sur apartment
Responds fast! avg. 3 hours 7 minutes
Match: Rental types
All filters match
San Juan del Sur apartment
Responds fast! avg. 3 hours 7 minutes
Match: Rental types
All filters match
San Juan del Sur apartment
Match: Rental types
All filters match
San Juan del Sur apartment
Responds fast! avg. 3 hours 7 minutes
Match: Rental types
All filters match
San Juan del Sur apartment
Match: Rental types
All filters match
Great rentals within 20 miles that match your search
Match: Rental types
All filters match
Price per night from
$161
Match: Rental types
All filters match
Price per night from
$698
Match: Rental types
All filters match
Price per night from
$288