Previous

Next

property
$161
3 BR / 3 BA / Sleeps 7
1 / 30
(10)
" Excellent "
$161
Book
Sarnico house
3 BR
/
3 BA
/
Sleeps 7
|

Quick view
The property is located at the beginnig of the historic centre of Sarnico called "Contrada",far only 30 metres from the lake front. The apartment is located at the second floor of a property restored during the last 2 years and can hosp untill 6/7 persons. The apartment is made up of a living-dining room with linear…
Waterfront

Ocean or water views

Internet Access

Housekeeping Optional

Washing Machine
Suitable for children

Suitable for the elderly
Very good for families
Left on Feb 08, 2011 for a stay in May 2010
Perfect living in the old part of Sarnico. Restaurants and shops nearby. No need for car. Umberto was taking good care of us. We traveled two familys together and had a great experience. Good living with two apartments next to each other . Kitchen for cooking and good beds. Very clean and new. Perfect
Previous

Next

property
$140
2 BR / 2 BA / Sleeps 5
1 / 16
(15)
" Excellent "
$140
Book
Lovere cottage
2 BR
/
2 BA
/
Sleeps 5
|

Quick view
Charming cottage overlooking Lake Iseo. Two floors consisting of sitting room, 2 bedrooms, kitchen, 2 bathrooms (1 accessible from the outside), utility room, large terrace and cosy garden overlooking the lake. Private offstreet parking . Panoramic view of the marina and surrounding mountains Lake view. Deck chairs …
Ocean or water views

Mountain Views

Internet Access

Washing Machine

Outdoor Dining Area
Pet friendly

Suitable for children

Suitable for the elderly - ask
Charming place overlooking Lake Iseo
Left on Apr 20, 2012 for a stay in April 2012
One of the allures of visiting Lovere is the beautiful Lake Iseo nestled in the mountains. The view of this gem from the Casa Viola is breathtaking and a sheer pleasure to wake up to and absorb while sipping a cup of coffe on the spacious deck overlooking the marina. The location is just a 15 minute walk to the town center. The accomodations are delightful and spacious enough that one can enjoy…
Previous

Next

property
$64
2 BR / 1 BA / Sleeps 4
$64
Book
Riva di Solto condo
2 BR
/
1 BA
/
Sleeps 4
|

Quick view
Casa Luisa is a small building with a magnificent panoramic view of the lake, in which we offer two apartments with private, independent access. Their hillside location in the town of Riva di Solto is ideal for capturing the heat of the sun and for enjoying the breathtaking from the terraces. The house is surrounded …
Waterfront

Ocean or water views

Mountain Views

Shared outdoor pool (unheated)

Washing Machine
Pet friendly - ask

Suitable for children
Previous

Next

property
$91
2 BR / 3 BA / Sleeps 7
1 / 25
(4)
" Excellent "
$91
Book
Sarnico condo
2 BR
/
3 BA
/
Sleeps 7
|

Quick view
This apartment is located into a historic building at the beginnig of Lantieri street and close to the lake,far only 50 metres from the dock for boat trips across the lake. When entering the property you can admire the stone walls and the terracotta floors.Rooms have a contrasting modern design with wood floors.They …
Waterfront

Internet Access

Housekeeping Optional

Washing Machine

A/C or climate control
Pet friendly

Smoking allowed - ask

Suitable for children

Suitable for the elderly
semplicemente da provare
Left on Mar 12, 2013 for a stay in March 2013
La cortesia e la disponibilità del sig. Umberto sono state semplicemente splendide. La pulizia dell'appartamento e la gestione degli spazi è ideale per una famiglia con bambini come la nostra. Il contesto storico è un valore aggiunto a quanto scritto sopra. Fa piacere essere trattati non come semplici turisti, ma come ospiti di tutto rispetto. Valide inoltre le indicazioni su posti e luoghi da…
Previous

Next

property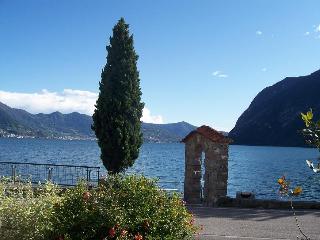 $54
1 BR / 1 BA / Sleeps 4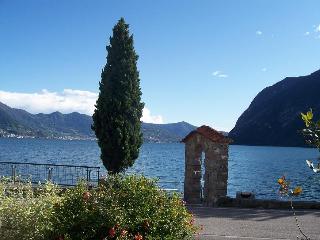 1 / 11
(1)
" Very Good "
$54
Book
Riva di Solto condo
1 BR
/
1 BA
/
Sleeps 4
|

Quick view
The apartment is in Riva di Solto village, the ideal holiday accommodation to spend a relaxing holiday and to explore lake Iseo, Monte Isola and the pre-Alps of Bergamo. The "Antico Oleificio" is a new residential complex a few meters from the lake and the beach. These apartments are beautifully designed so that…
Nice modern flat, quiet yet great location
Left on Jul 25, 2013 for a stay in July 2013
This was a nice modern flat containing all we needed for the week-long stay. We only ate breakfast in so cannot comment on the cooking facilitites, but I wouldn't have wanted to test the kitchen for any major cooking experiments. Otherwise, the flat was spacious. One downside though - the garden! The patio was very narrow and the lawn - well, there was so little grass it turned into a mud field …
Previous

Next

property
$129
3 BR / 3 BA / Sleeps 10
$129
Book
Endine Gaiano villa
3 BR
/
3 BA
/
Sleeps 10
|

Quick view
Totally dipped into the green of the hill zone around the Endine lake, "Bed & Breakfast Cartal" is a recently reorganized ancient farmstead that can offer you peacefulness and a priceless view on the hills around the Endine lake. You find yourself in the nature a few kilometers away from the city. Three rooms are …
Mountain Views

Internet Access

Fireplace

Washing Machine

Central heating
Pet friendly

Smoking allowed

Suitable for children

Suitable for the elderly - ask
Previous

Next

property
$54
2 BR / 1 BA / Sleeps 6
1 / 15
(5)
" Excellent "
$54
Book
Riva di Solto condo
2 BR
/
1 BA
/
Sleeps 6
|

Quick view
Ulivi apartment lies on the hill of Riva di Solto - Zorzino village, is the ideal holiday accommodation not only to explore Lake Iseo, Montisola and the pre-Alps of Bergamo and the nearby cultural sites but also to spend a relaxing holiday. The apartment can comfortably accommodate from 4 to 6 people. Spacious and …
Ocean or water views

Mountain Views

Washing Machine

Outdoor Dining Area

Central heating
Pet friendly - ask

Smoking allowed

Suitable for children

Suitable for the elderly - ask
Sunny easter
Left on Mar 29, 2012 for a stay in April 2011
We had some very nice days in this appartment! Everything clean and practicable. Big table for all peaople and two balconies with perfect view! Easter eggs and german choclate could be hidden in the nice garden.
Previous

Next

property
$75
3 BR / 1 BA / Sleeps 6
1 / 5
(2)
" Excellent "
$75
Book
Costa Volpino condo
3 BR
/
1 BA
/
Sleeps 6
|

Quick view
CASA VITTORIA is located in COSTA VOLPINO, 2 km from Lovere, north of Lake Iseo, it is the ideal place to visit the countryside overlooking Lake Iseo and Valle Camonica (UNESCO site). Near the art cities of Northern Italy The apartment is quiet, fully furnished, & cosy. Located on the ground floor with private …
Mountain Views

Internet Access

Washing Machine

Balcony or terrace

Parking
Pet friendly

Suitable for children

Suitable for the elderly
sistemazione ideale!
Left on Sep 08, 2013 for a stay in September 2013
Appartamento enorme (eravamo in 2, ma c'era posto per 5), ampia cucina con zona soggiorno, camera da letto con poltroncine, tavolo e angolo lettura (attrezzato con guide e mappe della zona), camera con letti a castello e cameretta con letto singolo, bagno. La casa viene data completamente attrezzata (dalla tv alla lavatrice) e cosa comodissima vengono forniti detersivi, olio e aceto, sale, spezie…
Previous

Next

property
$54
3 BR / 2 BA / Sleeps 5
$54
Book
Riva di Solto villa
3 BR
/
2 BA
/
Sleeps 5
|

Quick view
Villa DANIELA is situated on the hill of Riva di Solto, in panoramic location with wonderful view on the Lake of Iseo and Montisola. The villa is placed in an huge cultivated garden of olive trees and is composed by: ground floor with living room with fireplace, kitchen and a bathroom; at the first floor 3 bedrooms (…
---
---
There are no more results in Bergamo Province.
Top of page