Enter dates for more accurate prices
Bedrooms
Any

1+ Bedrooms

2+ Bedrooms

3+ Bedrooms

4+ Bedrooms

5+ Bedrooms

6+ Bedrooms

7+ Bedrooms

8+ Bedrooms

9+ Bedrooms

10+ Bedrooms

11+ Bedrooms

12+ Bedrooms

13+ Bedrooms

14+ Bedrooms

15+ Bedrooms
Rental types
Suitability
Popular filters
El Rito Rentals
El Rito house
3 bedrooms / 2 bathrooms / sleeps 8
Responds fast! avg. 1 hour 57 minutes
Price per night from
$175
El Rito house
2 bedrooms / 1 bathroom / sleeps 4
"Lovely Retreat" Casa ambrosia was everything as expected. It's located in a wonderful area of New Mexico with mountain views. It's also close to good hiking trails. Overall, it was a perfect retreat from hectic city life.
Price per night from
$171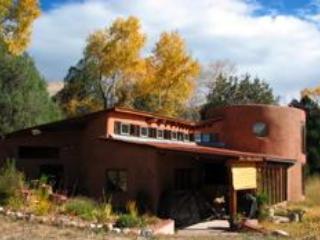 Payment Protection
Your payment for this rental is protected when you pay through FlipKey.
Learn more