View larger map
Don't let other travelers get your favorite vacation rental. You're so close to securing your perfect getaway. Book today.
Great rentals within 20 miles that match your search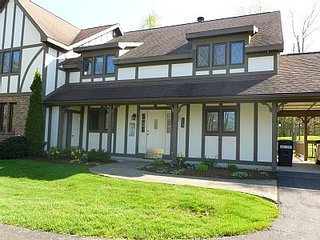 Recent reviews for Erie
"Erie stay"
Left on 07/01/2017 for a stay in June 2017
Love this place. We can bring our dogs which is why we choose this place. So central to many things. Very clean and owners always respond right away. Peaceful and quiet place. So glad we found this little gem of a house. We have been here 3 times already and have booked a fourth stay in august.
"Wonderful Place"
Left on 12/18/2016 for a stay in November 2016
We truly enjoyed staying at Alice's cabin. It was so charming and comfortable. Alice has the home set up with everything that you could need and the kitchen is equipped to cook anything you may desire. We can't wait to visit again!
"Would highly recommend"
Left on 11/06/2016 for a stay in November 2016
Love this place very clean and central to many things.Great back yard. The owners are very flexible.
About Erie
As a city in Pennsylvania, Erie offers a wide range of fabulous attractions to explore. Find your Erie vacation rental on FlipKey and make it a trip to remember. From the beautiful lake to museums and cultural hotspots, you'll find something to keep the whole family entertained.
About Erie
Erie is named after the native American tribe that once resided here. With its hustle and bustle comes its main trade sector which is manufacturing. For tourists, the destination offers many pretty natural landscapes, as well as sports and culture.
If you're planning on visiting the city, the best time to go is during spring when it's slightly less busy and the weather is pleasant.
Erie boasts a climate that experiences a wide range of weather. Rain, sun and snow all occur here. Summer tends to be hot and humid while winters are cooler.
What to do
Everyone who comes to Erie should visit Presque Isle State Park! It's considered one of the best beaches in Pennsylvania and has great, flat bike trails for the whole family to enjoy.
To keep the kids entertained, head to Splash Lagoon Indoor Water Park or to Waldameer Park and Water World! It's a great day out and they'll be talking about it for weeks!
Find out a little more about the area by visiting the Erie Maritime Museum. The exhibits are impressive, and you'll learn about the battle of Lake Erie.
For tasty local cuisine, there are several mouth-watering eateries to try. Mi Scuzi is a delicious Italian restaurant serving a range of dishes from homemade pasta to seafood. Alternatively, try Bayfront Gill. This cozy restaurant is known for its steak dishes and tantalizing seafood platters.
Top Erie travel tips
Grab a flight to Erie and arrive at Erie International Airport. From here, it's only a short trip to your hotel or apartment. Take the shuttle service or grab a bus or cab.
Erie is a wonderful destination for those of all ages. If you're searching for adventure and idyllic scenery alongside a range of tourist attractions, this city fits the bill. Book your Erie vacation rental on FlipKey and make this your next trip – it's the perfect opportunity for great food, a friendly welcome and the vibrancy of a busy city.
Payment Protection
Your payment for this rental is protected when you pay through FlipKey.
Learn more
See only the properties that can be booked online with
Payment Protection.
Learn more