Previous

Next

property
$175
1 BR / 1 BA / Sleeps 4
$175
Book
1 BR
/
1 BA
/
Sleeps 4
|

Quick view
Bimini Sands Resort & Marina - South Bimini, Bahamas: 1-Bedroom, Sleeps 4, with Full Kitchen. Modern one bedroom suites feature stylish living room, one bedroom, fully equipped kitchen, first floor patio or second floor balcony. Also available with loft. All accommodations are either marina or ocean view. Central air…
Waterfront

Ocean or water views

Internet Access

Washing Machine

Clothes Dryer
Pet friendly - ask

Suitable for children
Previous

Next

property
$295
2 BR / 2 BA / Sleeps 6
$295
Book
2 BR
/
2 BA
/
Sleeps 6
|

Quick view
About the Resort: Only 48 nautical miles from Miami, you will arrive at Resorts World Bimini in the Bimini Islands, Bahamas with miles of white sand beaches, blue ocean, a turquoise lagoon, intimate historic towns, pristine mangrove reserves, one of the world's best diving destinations, the best sports fishing …
Shared outdoor pool (unheated)

Hot Tub/Jacuzzi

Internet Access

Washing Machine

Clothes Dryer
Previous

Next

property
$400
2 BR / 2 BA / Sleeps 6
$400
Book
2 BR
/
2 BA
/
Sleeps 6
|

Quick view
The Bahamian-inspired architecture of Bimini Bay's Resort with 1,067 square feet under Air and 318 square feet of balcony/terrace gives a grand 1,385 square feet of luxury condo. This two bedroom, two bath ANGLER unit showcases the colour palettes reflective of the ocean and flowers native to the beautiful islands …
Waterfront

Ocean or water views

Shared outdoor pool (unheated)

Internet Access

Housekeeping Optional
Previous

Next

property
$495
3 BR / 3 BA / Sleeps 10
$495
Book
3 BR
/
3 BA
/
Sleeps 10
|

Quick view
Five star charming island retreat with 100 ft dock with ample electricity, WiFi, free calls USA & Can, Sat TV, 2 gourmet kitchens, BBQ, custom bar, 3 br, marble Jacuzzi & floors, sleeps 10, bicycles; Surrounded by restaurants, bars, pools, fish, dive and casino. Details The Space This is one of the most luxurious …
Hot Tub/Jacuzzi

Internet Access

Housekeeping Optional

Outdoor Dining Area

A/C or climate control
Pet friendly

Smoking allowed - ask

Suitable for children

Suitable for the elderly
Best Home on South Bimini Hands Down
Left on Jan 12, 2015 for a stay in January 2015
My group of 8 rented this beautiful home for the New Years holiday. We traveled by boat and couldn't have been more pleased with the accommodations. We pulled up to the dock and his house cleaner was there waiting for us. Vinny the owner was always reachable and answered any questions we had. The house was fully stocked with any kitchen supplies we needed. The home was recently renovated, all the…
Previous

Next

property
$200
2 BR / 2 BA / Sleeps 6
$200
Book
2 BR
/
2 BA
/
Sleeps 6
|

Quick view
Beautiful ocean view, ground floor 2/2 apartment located just 50 miles away from Miami on the majestic island of Bimini, Bahamas at RWBimini Resort formally known as Bimini Bay Resort and Marina. The apartment is on a ground floor facing the ocean side, it has 2 bedrooms one master with a king size bed and one guest …
Suitable for children

Suitable for the elderly

Wheelchair accessible
Previous

Next

property
$800
4 BR / 3 BA / Sleeps 8
$800
Book
4 BR
/
3 BA
/
Sleeps 8
|

Quick view
Beautifully villa on exclusive Bimini Bay Resort This home is professionally decorated, simple and elegant. Located directly on the beach. Waking distance from casino and pools. Enjoy the Bahamas small island atmosphere. Four bedrooms and three baths. Use all the amenities this resort offers : beaches, restaurants, …
Wireless Internet

A/C or climate control

Central heating

Balcony or terrace

Grill
Previous

Next

property
$1,200
3 BR / 3 BA / Sleeps 8
$1,200
Book
3 BR
/
3 BA
/
Sleeps 8
|

Quick view
Beautifully nested on a Private Island of only 28 homes. This home is professionally decorated with a minimalistic atmosphere, simple yet elegant. Waking distance to the ocean, casino and pools. Enjoy the Bahamas small island atmosphere Three bedrooms and two and a half baths with a 90 feet seawall
Suitable for children

Suitable for the elderly
Previous

Next

property
$175
3 BR / 3 BA / Sleeps 6
$175
Book
3 BR
/
3 BA
/
Sleeps 6
|

Quick view
Bimini Magical Vacation is a Bahamian Historic Home on a deep water canal with an Ocean View. We have a Goombay Chef that Specialize Seafood Dinner with your stay. Golf cart is included & Snorkling on13 Whaler Skiff with a Guide. We have a New Sailboat for a Day Sail with the Dolphins at $150 a person. Rate $175 …
Waterfront

Ocean or water views

Internet Access

Housekeeping Optional

A/C or climate control
Pet friendly - ask

Smoking allowed - ask

Suitable for children - ask

Suitable for the elderly - ask

Wheelchair accessible - ask
All our expectations were met, and we left refreshed and smiling
Left on May 07, 2013 for a stay in April 2013
My girlfriend and I were really wanting a stress free weekend getaway, and we got it.
Doug, our host, picked us up from the airport, and took us back to the B&B; in our own golf cart. That was the first time Trish rode in a golf cart...she loved it. He told us about the history of Bimini, and made us really want to get out and check out the cool things on both North and South Bimini.
The Shark …
Previous

Next

property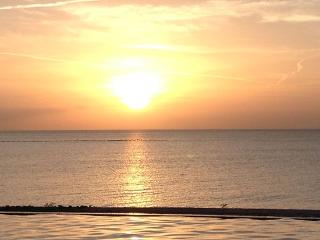 $159
0 BR / 1 BA / Sleeps 4
Inquire
0 BR
/
1 BA
/
Sleeps 4
|

Quick view
Privately owned large studio sleeps four on king size bed and a queen size sofa/sleeper. Convenient kitchenette w/ a refrigerator, microwave, toaster oven. Large bathroom and shower with separate vanity area. Unit is equipped with a large flat screen TV, iron/ironing board, blower, new linens (bedding and bath). Relax…
Ocean or water views

Hot Tub/Jacuzzi

Internet Access

Housekeeping Optional

Washing Machine
Suitable for children - ask

Suitable for the elderly - ask

Wheelchair accessible
Previous

Next

property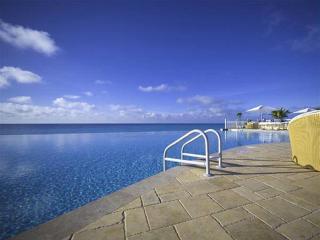 $375
2 BR / 2 BA / Sleeps 5
Inquire
2 BR
/
2 BA
/
Sleeps 5
|

Quick view
Relax and unwind at the beautiful and exclusive Bimini Bay Resort & Marina (Resort World Bimini), located just 48 nautical miles east of Miami. Only a 20 minute flight from South Florida and less than a two hour boat ride. World known for its big game fishing and widely known as the "Bonefishing Capital of the World…
Waterfront

Ocean or water views

Internet Access

Washing Machine

Clothes Dryer
Suitable for children - ask

Suitable for the elderly - ask
Previous

Next

property
$200
2 BR / 2 BA / Sleeps 6
Inquire
2 BR
/
2 BA
/
Sleeps 6
|

Quick view
Beautiful two bedrooms, two bathrooms, ground level condo fully equiped with large balcony. Perfectly situated near the beach, the pool, the megayacht marina and casino. The spacious and fully furnished condo sleeps up to 6 comfortably. The master bedroom has a king bed and a full bathroom. There are two twin …
Waterfront

Hot Tub/Jacuzzi

Internet Access

Housekeeping Optional

Washing Machine
Pet friendly

Suitable for children - ask

Suitable for the elderly - ask
Previous

Next

property
$200
0 BR / 1 BA / Sleeps 10
$200
Book
0 BR
/
1 BA
/
Sleeps 10
|

Quick view
Yacht Slip (Up To 70 Ft) In Famous Resorts World Bimini Length: 50 Ft (unobstructed) Beam: 17.5 Location: The entrance of the Fisherman's Village @ Resorts World Bimini Note: This is a yacht slip only, utilities are separate and at your discretion)
Pet friendly - ask

Smoking allowed - ask

Suitable for children - ask

Suitable for the elderly - ask

Wheelchair accessible - ask
Heaven on Earth
Left on Jul 28, 2014 for a stay in July 2014
Very friendly and obliging people

Very clean accomondations

Free tram or shuttle svce.

Getting there will greatly improve as soon as the Super Fast can dock at the Resort in a few months.
Previous

Next

property
$150
1 BR / 1 BA / Sleeps 4
$150
Book
1 BR
/
1 BA
/
Sleeps 4
|

Quick view
The unit is spacious and comfortable, The interior of the unit is well furished with comfortable seating and offers a fully stocked kitchenette, with cutlery and tableware, porcelain stovetop, granite countertops, refrigerator and microwave; front porch, dining room table, king size bed and queen size sofa bed, and a …
Pet friendly

Suitable for children

Suitable for the elderly

Wheelchair accessible
---
Looking for more rentals?
We're showing only results that match your dates and preferences.
See all 13 Bimini rentals, all 753 Bahamas rentals, or start a new search.
---