Enter dates for more accurate prices
Rancho Santa Fe Apartments
Filter
Bedrooms
Any

1+ Bedrooms

2+ Bedrooms

3+ Bedrooms

4+ Bedrooms

5+ Bedrooms

6+ Bedrooms

7+ Bedrooms

8+ Bedrooms

9+ Bedrooms

10+ Bedrooms

11+ Bedrooms

12+ Bedrooms

13+ Bedrooms

14+ Bedrooms

15+ Bedrooms
Rental types
Suitability
Popular filters
Rancho Santa Fe Apartments
Rancho Santa Fe house
3 bedrooms / 3 bathrooms / Sleeps 5
Rancho Santa Fe house
2 bedrooms / 2 bathrooms / Sleeps 8
Rancho Santa Fe house
2 bedrooms / 2 bathrooms / Sleeps 6
Rancho Santa Fe guest house
1 bedroom / 1 bathroom / Sleeps 2
Rancho Santa Fe house
5 bedrooms / 5 bathrooms / Sleeps 12
Rancho Santa Fe house
7 bedrooms / 4 bathrooms / Sleeps 24
"Amazing Horse Property 10 Min from Beach" I traveled to the Ranch by The Sea with my family. We had a large group with age range from age 5 to 75 years of age. This is the perfect destination for any age. Bob the owner was a terrific host. He showed u
Responds fast! avg. 51 minutes
Rancho Santa Fe house
11 bedrooms / 14 bathrooms / Sleeps 22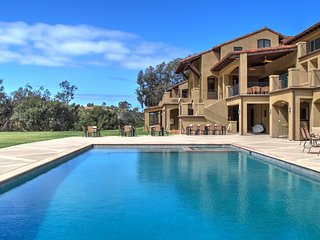 Rancho Santa Fe house
13 bedrooms / 8 bathrooms / Sleeps 42
Responds fast! avg. 51 minutes
Rancho Santa Fe house
6 bedrooms / 4 bathrooms / Sleeps 20
"Breathtaking Tennis Estate" This estate is truly amazing. It has had everything I was looking for. I went here with my family and friends. We all had an amazing time. It has something for everyone. My friends and I throughly enjoyed the tennis court.
Responds fast! avg. 51 minutes
Rancho Santa Fe villa
5 bedrooms / 7 bathrooms / Sleeps 10
Responds fast! avg. 2 minutes
Payment Protection
Your payment for this rental is protected when you pay through FlipKey.
Learn more