Enter dates for more accurate prices
Bedrooms
Any

1+ Bedrooms

2+ Bedrooms

3+ Bedrooms

4+ Bedrooms

5+ Bedrooms

6+ Bedrooms

7+ Bedrooms

8+ Bedrooms

9+ Bedrooms

10+ Bedrooms

11+ Bedrooms

12+ Bedrooms

13+ Bedrooms

14+ Bedrooms

15+ Bedrooms
Rental types
Suitability
Popular filters
LaPorte Rentals
LaPorte house
4 bedrooms / 4 bathrooms / Sleeps 12
LaPorte house
4 bedrooms / 2 bathrooms / Sleeps 10
LaPorte house
4 bedrooms / 3 bathrooms / Sleeps 14
"Wonderful days!" Our time spent at the LaPorte rental was wonderful. We were fortunate to meet the owners of the property when we arrived and were able to be shown around the entire place. We all understand why they love it so very much! The weather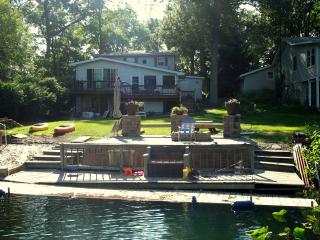 LaPorte house
2 bedrooms / 1 bathroom / Sleeps 6
LaPorte cottage
2 bedrooms / 1 bathroom / Sleeps 5
"Very clean and comfortable!" The cottage was perfect for my stay in LaPorte. It was so beautiful to look out at Pinelake especially in the evening at sunset. The cottage was also very clean and I felt very comfortable during my stay.
LaPorte cottage
1 bedroom / 1 bathroom / Sleeps 3
"Nice cozy place to stay" Ray and Rose are very nice hosts. They provided us with information about what is to see around their place and helpful advice. There are a lot of farms around that sell fresh vegetables and fruits. The Guesthouse was very
Payment Protection
Your payment for this rental is protected when you pay through FlipKey.
Learn more