Enter dates for more accurate prices
Bedrooms
Any

1+ Bedrooms

2+ Bedrooms

3+ Bedrooms

4+ Bedrooms

5+ Bedrooms

6+ Bedrooms

7+ Bedrooms

8+ Bedrooms

9+ Bedrooms

10+ Bedrooms

11+ Bedrooms

12+ Bedrooms

13+ Bedrooms

14+ Bedrooms

15+ Bedrooms
Rental types
Suitability
Popular filters
LaPorte Rentals
LaPorte house
4 bedrooms / 2 bathrooms / sleeps 10
Responds fast! avg. 14 minutes
Price per night from
$149
LaPorte house
4 bedrooms / 3 bathrooms / sleeps 14
"Excellent Accommodations!" It is not easy to find a place that will comfortably fit our large family. However, this place did just that! It was super spacious and clean. We had easy access to the water, which was great since we had two boats. The
Responds fast! avg. 35 minutes
Price per night from
$281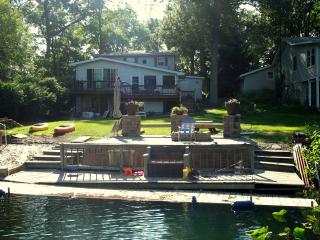 LaPorte house
2 bedrooms / 1 bathroom / sleeps 6
Responds fast! avg. 1 hour 10 minutes
Price per night from
$140
LaPorte house
4 bedrooms / 4 bathrooms / sleeps 12
Price per night from
$200
LaPorte cottage
2 bedrooms / 1 bathroom / sleeps 5
"Very clean and comfortable!" The cottage was perfect for my stay in LaPorte. It was so beautiful to look out at Pinelake especially in the evening at sunset. The cottage was also very clean and I felt very comfortable during my stay.
Responds fast! avg. 1 hour 10 minutes
Price per night from
$136
Payment Protection
Your payment for this rental is protected when you pay through FlipKey.
Learn more