15 Results
Relevance
Price: low to high
Price: high to low
Number of reviews
15 pet friendly Houses in St. John Parish
St. John's villa
3 bedrooms / 4 bathrooms / sleeps 6
Match: Pets allowed
All filters match
Price per night from
$573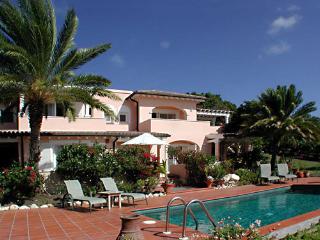 Five Islands Village studio
Studio / 1 bathroom / sleeps 3
Match: Pets allowed
All filters match
Price per night from
$229
St. John's condo
1 bedroom / 1 bathroom / sleeps 6
Match: Pets allowed
All filters match
Price per night from
$224
Five Islands Village villa
2 bedrooms / 1 bathroom / sleeps 4
Match: Pets allowed
All filters match
Five Islands Village villa
2 bedrooms / 2 bathrooms / sleeps 5
Match: Pets allowed
All filters match
Price per night from
$401
St. John's apartment
2 bedrooms / 1 bathroom / sleeps 2
Match: Pets allowed
All filters match
Five Islands Village house
2 bedrooms / 2 bathrooms / sleeps 4
Match: Pets allowed
All filters match
Price per night from
$115
Great rentals within 20 miles that match your search
Falmouth villa
5 bedrooms / 5 bathrooms / sleeps 10
"A piece of paradise." I have now stayed in Shell Villa on three occasions within the last two years simply because as soon as I come home, I miss it and want to return. Shell Villa is perfectly situated on the Falmouth side of the island and the house itself is totally private and not overlooked by any neighbours, therefore it offers peaceful tranquillity. The views from Shell Villa are simply spectacular; you can lye in the pool by day watching the banana quits and birds of prey flying overhead and then relax on the decking with a rum in hand to watch the sun setting over Monserrat island in the evening. There are all of the modern conveniences that you would expect in a villa of this quality: en-suite bathrooms for every bedroom, a beautifully maintained garden and pool (and fantastic cleaner, Daphne who will ensure you have everything you could possibly need), cooking equipment etc. but the thing that makes Shell Villa a place you want to keep coming back to is the added extras which make it more like a home away from home; something you just don't get in hotels and most rental properties. For example, the house has its own library where guests can borrow books during their stay. There is fabulous artwork around the vlla and the kitchen is equipped with every possible thing you could require including cookbooks and recipes from around the island so it is great for those who enjoy experimenting with local food. From the villa, one can walk to local beaches, snorkel off the rocks (I have yet to find better snorkelling in another part of the island) as well as being well situated for the bars and restaurants at Falmouth Harbour, just a 10 minute drive or taxi away. Antigua is an amazing island with beautiful beaches, rainforest-like landscape, wonderful food and lovely people. Shell Villa really is a small piece of paradise nestled within this natural beauty and I would recommend anyone to stay here.
Match: Pets allowed
All filters match
Price per night from
$318
Freetown villa
5 bedrooms / 6 bathrooms / sleeps 12
"3 weeks in Paradise." We have stayed in this wonderfull villa the last five years for shorter or longer time. We enjoyed to relax by the pool in the beautifull surroundings,take the boat out to one of the islands for a picnik, or to one of the resturants nearby. The Villa is tastefully decorated in antiguan style it is easy to feel at home and very comfetable. The garden is wonderfull and there is a little private beach where you can enjoy the morning swim. We enjoyed the evening on the terrace watching the boats anker up in the bay.
Match: Pets allowed
All filters match
Price per night from
$1,373
Freetown villa
5 bedrooms / 3 bathrooms / sleeps 11
Match: Pets allowed
All filters match
Price per night from
$1,373
Saint Paul Parish villa
1 bedroom / 1 bathroom / sleeps 4
Responds fast! avg. 1 hour 59 minutes
Match: Pets allowed
All filters match
Price per night from
$338
Saint George villa
4 bedrooms / 3 bathrooms / sleeps 10
Match: Pets allowed
All filters match
Price per night from
$569
English Harbour villa
5 bedrooms / 4 bathrooms / sleeps 12
Responds fast! avg. 2 hours 20 minutes
Match: Pets allowed
All filters match
Price per night from
$1,200
Willikies villa
4 bedrooms / 3 bathrooms / sleeps 8
Match: Pets allowed
All filters match
Price per night from
$198
Old Road cottage
1 bedroom / 1 bathroom / sleeps 2
Match: Pets allowed
All filters match