7 Results
Relevance
Price: low to high
Price: high to low
Number of reviews
7 pet friendly apartments in Whitefish
Whitefish house
3 bedrooms / 2 bathrooms / sleeps 8
Responds fast! avg. 2 hours 0 minutes
Match: Pets allowed
All filters match
Price per night from
$515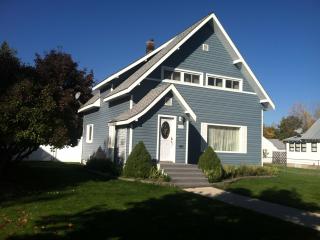 Whitefish apartment
1 bedroom / 1 bathroom / sleeps 3
"We loved it!" Cosy Cottage is a very nice place to stay. We really enjoyed our 3 nights there. It is close enough to the sites in the area to be convenient but it is tucked away in a country setting so it is quiet and refreshing. It is private and extremely clean, neat and well kept. Thank you Martha and Jim.
Match: Pets allowed
All filters match
Price per night from
$246
Whitefish house
3 bedrooms / 2 bathrooms / sleeps 10
"Luxury with Rustic Charm" Our extended family spent a week in Robert's wonderful log home over July 4th. We had sixteen people, so we separated for sleeping, but spent our communal time spreading out in this gorgeous and comfortable log home. Every night we had a fire in the fire pit and we loved cooking dinner on the incredible commercial stove each night. Becky the caretaker that lives next door was so helpful, she even brought us extra lawn chairs so we could all sit out on the porch. We loved the feeling of living in the wilderness, but with easy access to Whitefish and Glacier we could still experience all the area had to offer. Thank you so much for a comfortable, luxurious place to stay.
Responds fast! avg. 1 hour 30 minutes
Match: Pets allowed
All filters match
Price per night from
$338
Whitefish cottage
1 bedroom / 1 bathroom / sleeps 4
Match: Pets allowed
All filters match
Price per night from
$286
Great rentals within 20 miles that match your search
Columbia Falls log cabin
1 bedroom / 1 bathroom / sleeps 4
Match: Pets allowed
All filters match
Kalispell house
2 bedrooms / 2 bathrooms / sleeps 4
Match: Pets allowed
All filters match
Price per night from
$134
Glacier National Park house
3 bedrooms / 2 bathrooms / sleeps 6
Responds fast! avg. 1 hour 5 minutes
Match: Pets allowed
All filters match
Price per night from
$372