Enter dates for more accurate prices
Pine Mountain Club Rentals
Filter
Bedrooms
Any

1+ Bedrooms

2+ Bedrooms

3+ Bedrooms

4+ Bedrooms

5+ Bedrooms

6+ Bedrooms

7+ Bedrooms

8+ Bedrooms

9+ Bedrooms

10+ Bedrooms

11+ Bedrooms

12+ Bedrooms

13+ Bedrooms

14+ Bedrooms

15+ Bedrooms
Rental types
Suitability
Popular filters
Pine Mountain Club Rentals
Pine Mountain Club log cabin
2 bedrooms / 2 bathrooms / Sleeps 4
Pine Mountain Club log cabin
3 bedrooms / 2 bathrooms / Sleeps 8
"Amazing Getaway" We came to the cabin for a friends's weekend getaway. The cabin is very charming and cozy. We felt perfectly at home. Mary (the owner) was very friendly and helpful. Can't wait to come back. I highly recommend the log haven cabin for
Pine Mountain Club house
4 bedrooms / 3 bathrooms / Sleeps 10
"Wonderful Family Home" Our family had a wonderful time in your beautiful home - everything we needed was there - nothing was lacking. There was plenty of room and sleeping arrangements for everyone! We were able to drive to the snow to go sledding f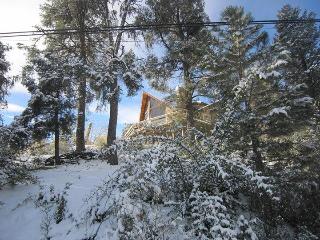 Pine Mountain Club house
2 bedrooms / 2 bathrooms / Sleeps 6
Pine Mountain Club log cabin
3 bedrooms / 2 bathrooms / Sleeps 8
Pine Mountain Club log cabin
2 bedrooms / 1 bathroom / Sleeps 4
Pine Mountain Club log cabin
3 bedrooms / 3 bathrooms / Sleeps 14
Pine Mountain Club lodge
5 bedrooms / 3 bathrooms / Sleeps 18
Pine Mountain Club log cabin
3 bedrooms / 2 bathrooms / Sleeps 6
"Enjoyable stay in the mountains" My family of 5 stayed at Chris's cabin in July 2015. We had a great time and loved the cabin. Communication with Chris was excellent from the time I booked the cabin right through to our stay there and afterwards as w
Pine Mountain Club house
4 bedrooms / 3 bathrooms / Sleeps 50
Pine Mountain Club house
3 bedrooms / 2 bathrooms / Sleeps 10
Pine Mountain Club house
3 bedrooms / 2 bathrooms / Sleeps 5
Pine Mountain Club house
7 bedrooms / 5 bathrooms / Sleeps 25
"Great place to relax" This is and amazing place very spacious and incredibly peaceful. We had a wonderful stay. It has a lot of room a big living room, dining and kitchen area. Thank you for permitting us to discover this great place.
Pine Mountain Club log cabin
2 bedrooms / 2 bathrooms / Sleeps 4
Payment Protection
Your payment for this rental is protected when you pay through FlipKey.
Learn more