Previous

Next

property
$108
4 BR / 3 BA / Sleeps 8
1 / 13
(8)
" Excellent "
$108
Book
Roscommon house
4 BR
/
3 BA
/
Sleeps 8
|

Quick view
Cloonliss Lodge is a luxurious 4 Bedroomed Holiday Home ideally situated in the Woodlands of Mount Talbot, Co. Roscommon - where you will find relaxing nature walks. 4 Star Approved by Failte Ireland (Irelands Tourist Board) - 2 King Bedrooms with ensuites, 1 Double Bedroom and a Twin Bedroom. Sleeps 8 comfortably…
Hot Tub/Jacuzzi

Internet Access

Washing Machine

Clothes Dryer

Outdoor Dining Area
Suitable for children

Suitable for the elderly
Superior
Left on Mar 06, 2011 for a stay in October 2009
We have traveled to Ireland many times over the years and have had the opportunity to stay in many different types of places. By Far this selfcater rental went far beyond meeting any of our expectations. We literally felt like part of the owners extended family. upon arrival a welcome basket was left for us at the table filled with fresh eggs, butter, cream, chocolates, and a homemade Guiness …
Previous

Next

property
$49
3 BR / 2 BA / Sleeps 6
Inquire
Tarmonbarry house – 17.5 mi away
3 BR
/
2 BA
/
Sleeps 6
|

Quick view
This lovely cottage in Tarmonbarry, County Roscommon, sleeps six people in three bedrooms. 19 The Harbour is a terraced cottage on the marina's edge in Tarmonbarry, County Roscommon. With three bedrooms, including a lower ground floor double with an en-suite, plus a further double room with a balcony, a twin room and…
Washing Machine

Linens Provided

Towels Provided

Refrigerator

Television
Pet friendly

Suitable for children

Suitable for the elderly - ask

Wheelchair accessible - ask
Previous

Next

property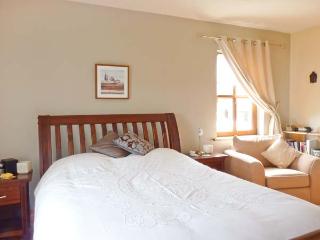 $50
3 BR / 2 BA / Sleeps 6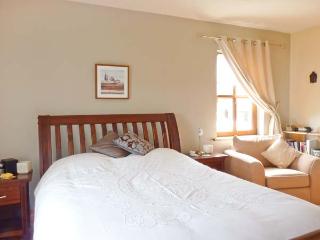 1 / 9
(2)
" Excellent "
Inquire
Strokestown house – 15.6 mi away
3 BR
/
2 BA
/
Sleeps 6
|

Quick view
This delightful detached cottage in Ashbrook, near Strokestown in County Roscommon can sleep up to six people in three bedrooms. Ard Eoghain is a wonderful detached cottage in the small village of Ashbrook near Strokestown in County Roscommon. With two double bedrooms, a ground floor double room with an en-suite …
Washing Machine

Linens Provided

Towels Provided

Dishwasher

Refrigerator
Pet friendly

Suitable for children

Suitable for the elderly - ask

Wheelchair accessible - ask
Fantastic house with stunning views
Left on Aug 25, 2014 for a stay in August 2014
The owner was very welcoming and showed us round this beautiful house which is well equipped and comfortable. It was very peaceful with great views of expansive countryside but only 4k from Strokestown (very informative Famine museum) and good base for visiting Galway & Dublin. as well as other more local towns.
Previous

Next

property
$26
5 BR / 5 BA / Sleeps 12
1 / 8
(1)
" Excellent "
$26
Book
Castlerea B&B – 19.0 mi away
5 BR
/
5 BA
/
Sleeps 12
|

Quick view
Run by Rita Morgan, Armcashel is a comfortable, bright, spacious, non-smoking B&B; overlooking Clonalis Estate--the Ancestral Home of the O'Connor Clan. Situated just 1 km from Castlerea town centre on the Castlebar/Westport road. (N60) An elevated dormer house with green fields all around. A homely atmosphere and …
Internet Access

Central heating

Parking

Books

Garden
Suitable for children

Suitable for the elderly - ask

Wheelchair accessible - ask
Best B & B I have ever stayed in!
Left on Jul 10, 2011 for a stay in June 2011
We were going to be a late check-in and Rita was very accommodating for our arrival. She had hot water bottles under the covers to warm the bed each night. My brother and I wanted to play golf and she arranged golf clubs and a course nearby to play. We had scones and tea every evening, or something stronger if desired. The property was within walking distance of town and very clean. It was …
Previous

Next

property
$44
3 BR / 2 BA / Sleeps 6
Inquire
Tarmonbarry house – 17.4 mi away
3 BR
/
2 BA
/
Sleeps 6
|

Quick view
This lovely cottage in Tarmonbarry, County Roscommon, sleeps six people in three bedrooms. At Water Edge is a lovely cottage on the marina's edge in Tarmonbarry, County Roscommon. With three bedrooms, a lower ground floor double with en-suite, a 2nd floor double and a 2nd floor twin, it sleeps six comfortably. There …
Washing Machine

Linens Provided

Towels Provided

Dishwasher

Refrigerator
Suitable for children

Suitable for the elderly - ask

Wheelchair accessible - ask
Previous

Next

property
$46
3 BR / 1 BA / Sleeps 6
1 / 14
(2)
" Excellent "
Inquire
Roscommon house
3 BR
/
1 BA
/
Sleeps 6
|

Quick view
Sleeping six people in three bedrooms, this quirky detached thatched cottage is set in an isolated location near Ballyglass, County Roscommon. Ballyglass Thatched Cottage is a charming detached property, full of character, in the countryside of County Roscommon, 8 miles from Roscommon town. The cottage has a ground …
Washing Machine

Linens Provided

Towels Provided

Refrigerator

Television
Pet friendly

Suitable for children

Suitable for the elderly - ask

Wheelchair accessible - ask
Old Charm
Left on Jun 29, 2013 for a stay in June 2013
Just returned home today, 29th June, after a weeks holiday. Quaint 150yr old cottage with deep walls, lovingly restored by the Fallon family. Set in farmland on traditional Irish narrow roads. We had also taken our chocolate labrador with us. Whilst pets are not allowed in the ground floor bedroom, there was plenty of room in the lounge area for her kennel. Great raised grass area for her to run…
Previous

Next

property
$44
2 BR / 1 BA / Sleeps 5
Inquire
Strokestown house – 17.5 mi away
2 BR
/
1 BA
/
Sleeps 5
|

Quick view
This character cottage situated near the County Roscommon town of Strokestown sleeps five people in two bedrooms. Doon Cottage is a stone-built character cottage situated 1.3 miles from the town of Strokestown in County Roscommon. Mostly ground floor, this cottage sleeps five people in two bedrooms, consisting of one…
Washing Machine

Linens Provided

Towels Provided

Dishwasher

Refrigerator
Suitable for the elderly - ask

Wheelchair accessible - ask
Previous

Next

property
$46
3 BR / 2 BA / Sleeps 6
Inquire
Ballygar house – 9.5 mi away
3 BR
/
2 BA
/
Sleeps 6
|

Quick view
This charming detached cottage near Ballygar, County Galway, sleeps six people in three bedrooms. Tommy Clarke's Cottage is a beautiful, ground floor cottage set in a tranquil area, under six miles from Ballygar in County Galway. With two double bedrooms, one with an en-suite bathroom, and a twin room, this cottage …
Washing Machine

Linens Provided

Towels Provided

Refrigerator

Television
Pet friendly

Suitable for children

Suitable for the elderly - ask

Wheelchair accessible - ask
Previous

Next

property
$49
4 BR / 2 BA / Sleeps 8
Inquire
Galway house – 11.5 mi away
4 BR
/
2 BA
/
Sleeps 8
|

Quick view
A family-friendly, detached cottage located on the outskirts of Glenamaddy, a friendly village in the north east of County Galway, sleeping eight people in four bedrooms. Mees House is a family-friendly, detached cottage located on the outskirts of Glenamaddy, a friendly village in the north east of County Galway, …
Washing Machine

Linens Provided

Towels Provided

Refrigerator

Television
Pet friendly

Suitable for children

Suitable for the elderly - ask

Wheelchair accessible - ask
Previous

Next

property
$60
4 BR / 4 BA / Sleeps 8
Inquire
Strokestown house – 19.8 mi away
4 BR
/
4 BA
/
Sleeps 8
|

Quick view
This charming, ground floor, detached stone cottage, situated on the banks of Grange Lough, three miles from Strokestown, can sleep eight people in four bedrooms. Grange Lough is a wonderful, cosy detached cottage, perched perfectly on the banks of Grange Lough, a short drive from the County Roscommon town of …
Washing Machine

Linens Provided

Towels Provided

Dishwasher

Refrigerator
Suitable for children

Suitable for the elderly - ask

Wheelchair accessible - ask
Previous

Next

property
$47
4 BR / 1 BA / Sleeps 6
Inquire
Ahascragh house – 11.7 mi away
4 BR
/
1 BA
/
Sleeps 6
|

Quick view
Sleeping six people in four bedrooms, this traditional detached property is in the centre of Ahascragh village in County Galway. Roseville is a detached home in the middle of the village of Ahascragh, in County Galway. There are two double bedrooms and two single bedrooms in the property, and a ground floor bathroom …
Washing Machine

Linens Provided

Towels Provided

Refrigerator

Television
Suitable for children

Suitable for the elderly - ask

Wheelchair accessible - ask
Previous

Next

property
$300
6 BR / 4 BA / Sleeps 12
$300
Book
Athlone house – 11.8 mi away
6 BR
/
4 BA
/
Sleeps 12
|

Quick view
Six bedroom modern two-story house on own grounds, borders the river and Lough Ree lake, sleeps up to 12 people. Garden runs down to riverbank. The house is located about 1 mile (1.6kM) from Athlone town. The spacious open-plan living/ dining room/ kitchen has a wood burning stove. The house also has a separate …
Waterfront

Ocean or water views

Internet Access

Fireplace

Washing Machine
Suitable for children

Suitable for the elderly

Wheelchair accessible
Previous

Next

property
$81
1 BR / 1 BA / Sleeps 2
1 / 6
(1)
" Excellent "
$81
Book
Athlone B&B – 13.2 mi away
1 BR
/
1 BA
/
Sleeps 2
|

Quick view
Great accommodation in the heart of Athlone's Left Bank area! **** Price is approx. $35-$40 per person per night ****. The Bastion B&B; is an attractive townhouse B&B; on three floors right in the heart of Athlone's fun restaurant district. Ireland's Oldest Bar, Seáns, is just down the streetwhere there is music …
Waterfront

Internet Access

Central heating

Books

Linens Provided
Suitable for children

Suitable for the elderly
hip, soulful alternative to the usual midlands B&B experience
Left on Aug 11, 2014 for a stay in August 2014
great location in the middle of the old town, really helpful and knowledgable host, really eclectic decor and lovely atmosphere in the old house .. great alternative breakfast
---
---