Enter dates for more accurate prices
Hilo log cabin
2 bedrooms / 2 bathrooms / sleeps 6
"Off the grid" Beautiful location and views. Home is off the grid. Nice wood home. Easier to find in the day. If you to be away from the mainstream it is the place for you.
Responds fast! avg. 1 hour 18 minutes
Match: Rental types
All filters match
Price per night from
$166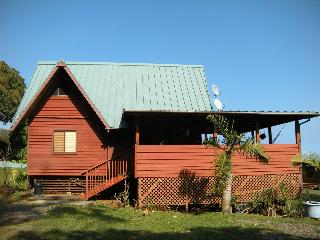 Hilo log cabin
1 bedroom / 2 bathrooms / sleeps 2
"The best absolutely the most FUN place I have ever stayed." I truly enjoyed myself here and was able to really relax. Keith was very accommodating and Chelsea cooked the best dinner the last night I was there outdoors on the open fire. I wish I had taken more pictures and I hope I get a chance to go back someday and enjoy more of what the place has to offer. I have great memories of my stay here! Thank Keith and Chelsea!
Responds fast! avg. 1 hour 18 minutes
Match: Rental types
All filters match
Great rentals within 20 miles that match your search
Keaau log cabin
2 bedrooms / 2 bathrooms / sleeps 6
Match: Rental types
All filters match
Laupahoehoe log cabin
1 bedroom / 1 bathroom / sleeps 4
Match: Rental types
All filters match