Enter dates for more accurate prices
Payment Protection
Your payment for this rental is protected when you pay through FlipKey.
Learn more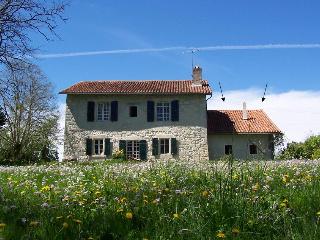 Poitou-Charentes
Poitou-Charentes cottage
2 8 3 nights min
2 bedrooms
sleeps 8

3 nights min
Beach / lakeside relaxation
Child Friendly
Ask about pets
Price per night from
$391
Price per night from
$391
Poitou-Charentes
Poitou-Charentes cottage
2 6 7 nights min
2 bedrooms
sleeps 6

7 nights min
Child Friendly
Car not necessary
Pet Friendly
Poitou-Charentes
Poitou-Charentes cottage
2 4 1 night min
2 bedrooms
sleeps 4

1 night min
Child Friendly
Pet Friendly
Responds fast!
avg. 8 minutes
Poitou-Charentes
Poitou-Charentes house
4 8 7 nights min
4 bedrooms
sleeps 8

7 nights min
Ask about children
Pet Friendly
About Poitou-Charentes
This western area of France, tucked under the arm of the Brittany peninsula, is a great escape for anyone looking for some quiet relaxation. Sometimes referred to as "Green Venice" for the abundance of shimmering waterways that decorate the landscape, Poitou-Charentes is sprinkled with medieval chateaux and Romanesque churches, and its dewy vineyards produce the raw material for golden Cognac liquor. In Poitou-Charentes, you can spend your mornings breathing in the crisp country air, indulge in a classic French lunch of regional goat cheese, fresh oysters and fizzing white wine and watch the sun set over the emerald-green River Charente while fireflies flicker on the banks.
Some of the region's top attractions include:
Beach holidays: Poitou-Charentes offers miles of pristine beaches, and the region gets more sun than any other part of the country save for the Mediterranean coast.
Food and drink: Sampling the local cuisine is an attraction in and of itself in this quiet corner of France. Be sure to top your meal off with some regional wine, and enjoy a sip of fine cognac to delight your senses.
Quaint countryside towns: From the beautiful village of Aubeterre to the historic port of Rochefort, Poitou-Charentes is filled with some of France's most scenic and historic towns and villages.
La Palmyre Zoo: Home to fascinating wildlife and landscaped gardens, La Palmyre is an ideal day trip for families visiting the area. The zoo is considered one of the best in continental Europe.
The Marais Poitevin: Take a gondola cruise through the canals, streams and waterways of "Green Venice." A sign that welcomes visitors to the region says everything you need to know about the Marais Poitevin: "Slow down and admire."
Staying in a vacation rental is the ideal way to experience the local flavor of this beautiful corner of France. Apartments, chateaux and countryside cabins are widely available, and make the perfect base for families, couples, and groups enjoying this lovely region.
If you're craving the sights, sounds and adventure of the city, Poitou-Charentes is a short train ride away from Paris. Adding France's famous capital city to your itinerary is both convenient and rewarding.
What is Certificate of Excellence?
TripAdvisor gives a Certificate of Excellence to accommodations, attractions and restaurants that consistently earn great reviews from travelers.